Read features of our alumni and other news below.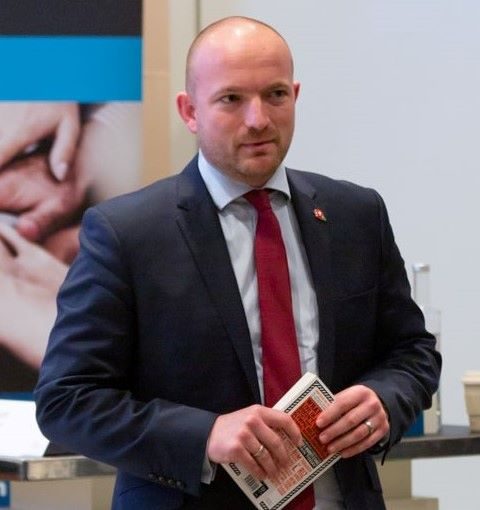 We talk to former Dechert trainee Chris White, founder of the diversity platform Aspiring Solicitors.
What is Aspiring Solicitors and why did you set it up?
Aspiring Solicitors is the largest diversity talent development platform in the UK for people wanting to be solicitors. We help candidates from diverse groups find training contracts with leading law firms. Aspiring Solicitors is the only organization to work across the four diversity strands of BAME, disability, LGBTQ+ and social mobility. I set up Aspiring Solicitors in 2013 because I was frustrated that such a small pool of people were dominating positions in law firms. It was important for me personally. My dad was a builder and my mum worked in Marks & Spencer, so I came from a working class background and I was the first in my family to attend university. I didn't see the law as a meritocracy, so I wanted to do something so others didn't have to go through what I went through.
What does AS try to achieve?
We support diverse candidates to get places on vacation schemes, training contracts, and then associate positions. Our aim is to increase access to the profession, and make merit the benchmark rather than arbitrary characteristics. We now have over 55,000 registered members, and 33 law firms on our talent development programs alongside 10 corporate in-house teams. Many firms are doing better, but not one firm out there is where it needs to be on diversity and inclusion. A lot of firms are still not hiring black candidates, and when you get to the top, most firms are still dominated by privately educated white males with no disabilities.
What achievements are you most proud of?
A lot of firms have made huge strides in their diversity in recent years, but I am especially impressed with Dechert. It has transformed its recruitment – in the last three years 18 out of 30 trainees have come through Aspiring Solicitors. So more than half its graduate intake is diverse now, which is a remarkable achievement. Dechert's brand perception amongst candidates out there has changed very much for the better as a result.
Tell us about your time at Dechert
I was a trainee at Dechert from 2008-10. I then spent a few years at Norton Rose Fulbright in its financial services group, before setting up Aspiring Solicitors. Gus Black [co-chair of Dechert's global financial services group and a member of the Policy Committee] was one of my supervisors, and has been a great influence on my professional life. It was actually through Gus that I started working with Dechert again, in 2016. Gus called me and said 'It doesn't matter what people look like or where they come from. My main objective is about giving our clients the best service and that means having lawyers from all backgrounds.' So I have been working closely with Dechert's London management committee and talent team for more than four years now.
What did your time at Dechert teach you?
My time at Dechert was an essential part of my professional development. Without my Dechert training I wouldn't and couldn't have set up Aspiring Solicitors. I learned the value of entrepreneurship and hard work, and the even more important lesson that hard work pays off. If you focus on something, and you are resilient, you can achieve what you are trying to achieve. The relationship Aspiring Solicitors has with Dechert remains strong. They are hosting the AS Culture event this year and will be participating in the Commercial Awareness Competition again this year as well as hosting the annual diversity awards dinner in 2021. Dechert is a joint-founding member of a separate social mobility charity "The AS Foundation," which we launched this year. Dechert's London office has provided a trustee (James Hutchens, a current trainee) and an advisor (Caroline Bowes from the talent team).
How has the Black Lives Matter movement affected Aspiring Solicitors?
People are talking about race at a more senior level now, and for Aspiring Solicitors, we are now a lot busier. We've seen a surge of interest in several of our programs, such as our Black Aspiring Solicitors Scheme (BASS), our AS Elevate Scheme for first year black candidates, and our Black Scholarship. The AS Black Scholarship was initiated by Dechert Trainee Charles Ashie during his time working with Aspiring Solicitors and this is being developed in the coming months.
What are your future plans for AS?
Our aim is to help even more candidates from diverse backgrounds to find training contracts with law firms, but the next step is also to assist firms to retain more of those candidates, and ultimately to hire people from those groups independently, without the need for Aspiring Solicitors to exist. You could say that our ultimate objective is for Aspiring Solicitors to not need to exist. Is that possible? Yes, in some areas I believe it is possible, if everyone commits to what we are trying to achieve. The journey we have been on has been phenomenal, but there is so much more to do and achieve.
If you would like to know more about Aspiring Solicitors, please visit its website.